Choosing the right garden clothes can be a challenge for some people, as they want to protect their skin from the sun, dirt and thorns but you also want to feel comfortable and cool. So, we put together the top 5 items you need to wear in the garden so that you feel comfortable and safe.
Hat
Wearing a hat while gardening is important as you can be in the garden for many hours and the sun can burn you without you even realizing it. That's why gardeners always take the precautionary measure of wearing a hat while planting or watering their garden.
Gardening Gloves
Protecting your hands from scratches, marks, dirt and general gardening injury is vital. You use your hands for almost every activity you do during the day and you don't want to hurt your hands while gardening. On top of this, gardening can be harsh on your arms as well, so wearing long gloves will prevent your wrist and arms from getting hurt too.
Gumboots
These are a given when walking around your garden and using sharp tools. Wearing boots will protect your feet from pickles, hard surfaces, dirt and tools and branches falling on your foot. If you choose to wear open shoes you are at risk of hurting your feet and they have a high chance of getting sunburnt as well. Gumboots protect your feet from the sun, dirt and falling objects.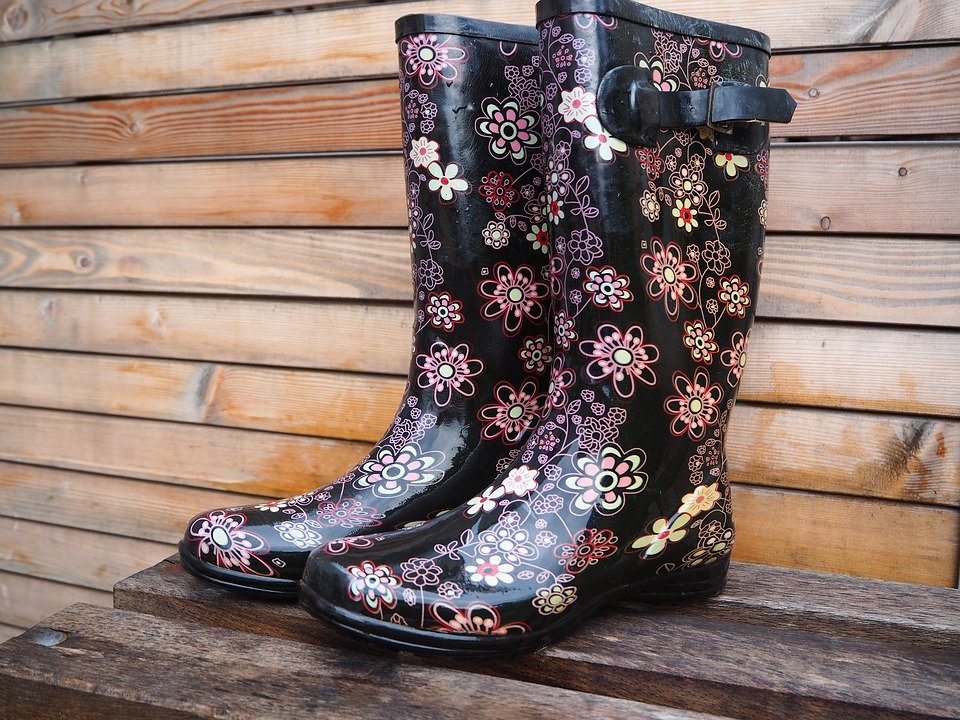 Long Jeans or Trousers
When gardening you are going to get dirty, sweaty and potentially wet. Therefore, wearing long waterproof pants is the way to go! Whether you are planting a tree or watering your garden with a hose, wearing waterproof pants will mean that during gardening and afterwards, your clothes are not dipping wet and they have caught all the dirt.
Long Sleeved Shirt
You may be thinking by now, why should I wear such long pants and shirts? Well, wearing long clothes prevents the sun from burning you and you are protected from dirt and prickly plants. If you don't wear long covering clothes and you are in the garden or longer than 30 minutes, you will get sunburnt, even on cloudy days. To prevent tan lines and burnt skin, wearing long sleeves and pants is the way to go!
Clothes with Pockets
Wearing clothes with big pockets is very useful when gardening, as you can store your little seeds and tools in your big pockets and access them at anytime of your gardening process. This reduces the number of times you have to get up and go get the gear you need. For more gardening pocket ideas Homesteadwishing.com has a great blog!
If you are doing light gardening for ten to thirty minutes a day, wearing shorts or a short-sleeved shirt should be fine as long as you aren't doing anything too dirty or detailed and you aren't going to stay in the sun too long.