Every gardener needs a range of tools to get the job done properly whether you are taking on a big or small yard project. We are here to help you create the perfect garden tool collection so you can take on your home garden projects easily. Here are our top 7 tools we know you will need.
Gloves
For each project you come across you will need a pair of good gloves. Your hands are a very important part of your body as you use them all day, every day. Using gloves will help your hands stay protected from scratches, dirt, and irreversible damages. Make sure you buy durable, fitted, gloves that are strong and protect your hands while letting your hand feel comfortable and breathe. There is a wide range of gloves on the market right now, these include long sleeve pruning gloves, leather gloves, heavy duty gloves, scratch protector gloves, handyman gloves, weed gloves, grip gloves and bamboo fibre gloves. Make sure you buy the gloves that suit your project needs.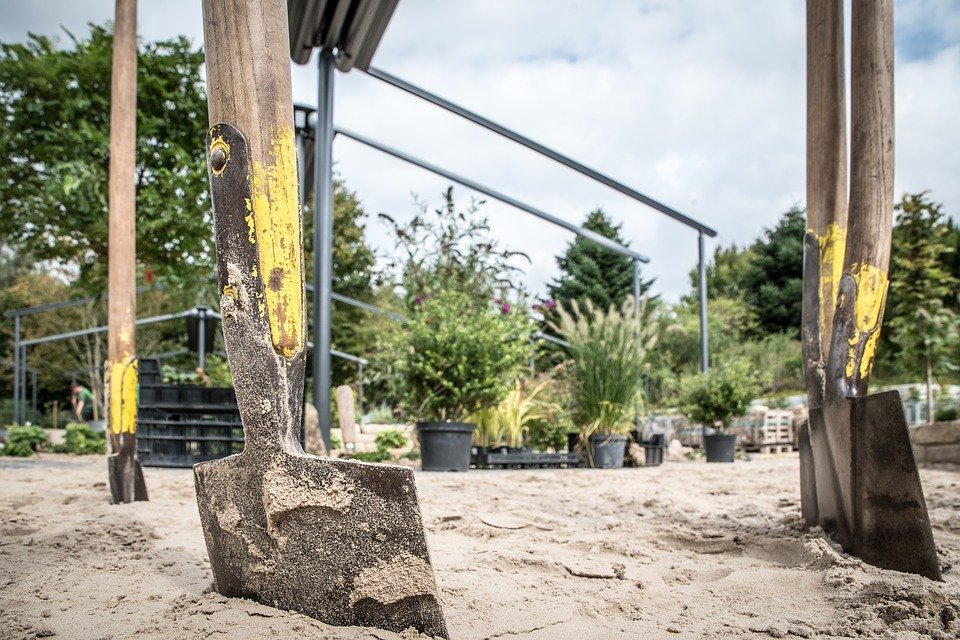 2. Shovel
There are two types of shovels you are going to need. A small shovel (a hand trowel shovel) and a large shovel (A D-handle round point shovel). The small shovel will be used for digging small holes for baby plants and any other small projects, while the big shovel will be used for all those huge planets and trees that need planting, as well as, moving gavel, gain, stones for your garden. Having a shovel handy will speed those projects up and will be used consistently, it is definitely worth the money. However, if you want to edge your garden bed or dig a trench, a square spade would be the tool you need.
3. Loopers
This tool is useful for cutting medium tree branches that need to be removed easily. These long handle cutters cut through branches that a normal smaller pruner cannot. Loopers come in a range of sizes for all your cutting needs.
4. Rake
You may think that a rake is an obvious choice, and it is! Everyone needs this tool if they want to do any type of gardening, especially when clearing away garden mess including leaves, tiny sticks and weeds, as well as levelling soil and paths when landscaping.
5. Lawn Mower
To keep your garden looking clean and crisp, a lawn mower is a must! Keeping the grass short means the garden is accessible and ready for any garden barque. This tool is easy to use and comes in many shapes and sizes for anyone. You can even buy a ride on lawn mower for all those people that have large properties.
6. Secateurs
This small gem is a single hand pruner that is used for grass, weeds, or any small – medium size plant that needs pruning. These are good for house plants that are growing to big or outdoor plants that have a stem that needs a clean cut.
7. Watering Can
To keep your beautiful garden alive, you need an easy way to water your plants. This is where a watering can comes in handy. A hose can be used too but a water can doesn't have the hassle of having to be connected to any water channel. Make sure you find the right size to water all your plants.
We would love to help you achieve your dream garden. If you would like to book our garden services, contact Auckland Gardening Services at 0800 514 514. Contact us now for a free quote.