Recently our team attended a job where the client wanted a massive ginger plant removed. The ginger plant was over 2 meters high and 3 meters wide. Our team decided the easiest way to cut down the plant was to trim it down and then use our slasher machine to do the rest.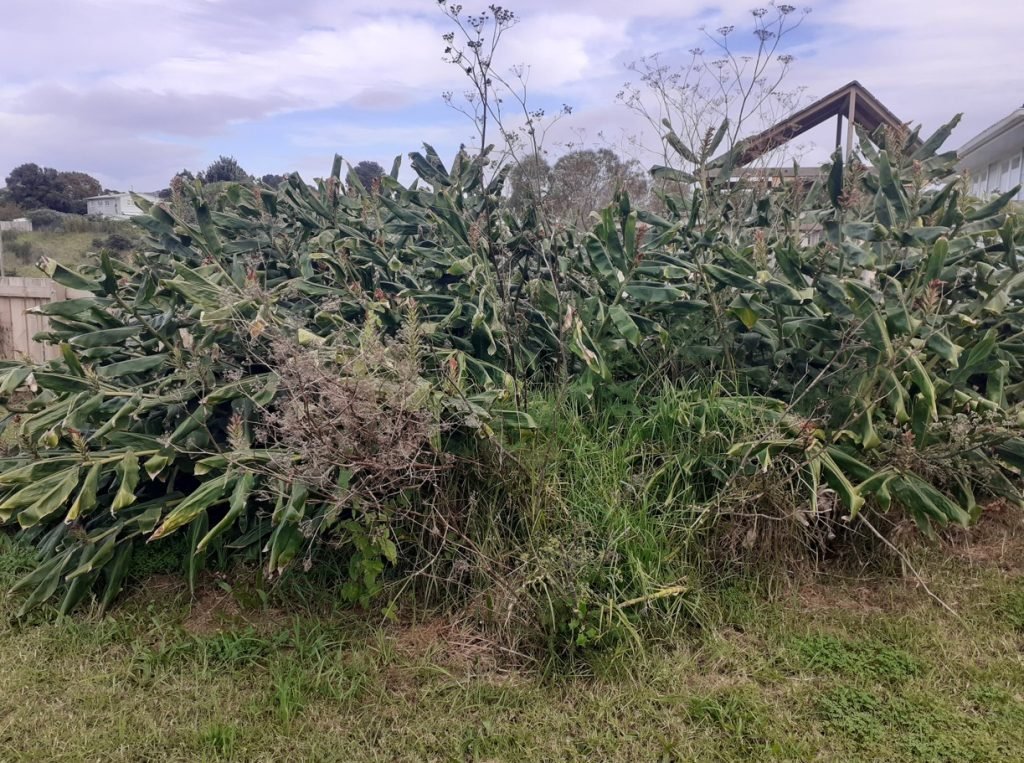 Our team successfully cut down the ginger plant and removed the waste, leaving the area tidy. If you have a ginger plant that needs to be removed quickly, email us a photo of the plant to info@williamspropertyservices.co.nz and we will send you back an estimate quote.
What areas do you service?
We service the Auckland region.

What is your turnaround time?
After you receive an estimate quote, we will look at our gardeners schedules and get back to you with several dates that we can come. Pick from those dates and we will book you in. Our turn around time can vary from 3 days to two weeks.
Call our team to discuss.